---
Say No to Pain and Enjoy the Perfect Night Sleep!
Waking up to stiffness and pain on your hands? Greet the day in the best possible condition. Our Ultimate Curved Pillow for  is designed to prevent your arms from going numb while you sleep. It's perfect for couples and great for side sleepers.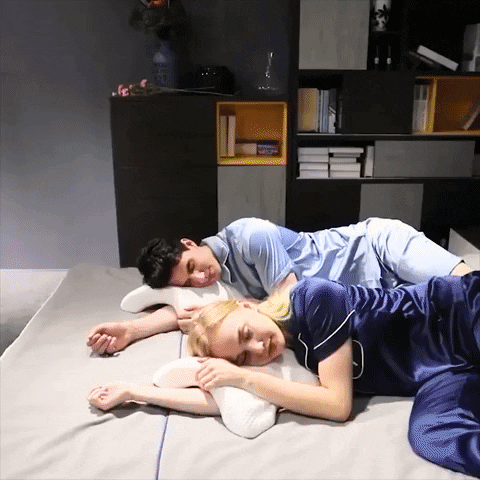 ✅ HELPS EASE NECK, SHOULDER AND BACK PAIN: The gentle, strategically contoured slope of these pillows supports the neck and shoulders and helps alleviate any tension,soreness or stiffness in the spinal column by promoting proper spinal alignment and correct sleeping posture. 
✅ PROVIDES PERFECT SUPPORT TO PROTECT YOUR ARMS: With a perfect curved shape design, this memory foam pillow can perfectly place the arm under the pillow to prevent your arm from being pressed during the sleeping and making it numb.  
✅ ESSENTIAL CUSHION: Improves circulation for side sleepers, the pillow will feel softer and have a great temperature that will help you sleep better.The pillow will also react to your body heat by yielding and softening throughout the your sleep. 
✅ IMPROVED SLEEP QUALITY: Using high-quality materials and padded cotton relieves painful pressure points and unwanted stress. Comfortable touch brings ultimate relaxation to your body and mind and gives you the sleep that you deserve.

✅ VERSATILE- Tunnel-shaped design of this multi functional pillow will have you falling asleep quickly in various places and positions. If you're tired along on road trips or camping excursions.This pillow can also be used for sleeping in the car, a cervical neck pillow used on the plane during a trip or travel, a sweet couple sleeping pillow that's solves the cuddle arm problem. Or if you just want to take a nap on your desk or sofa, this pillow is a true multi functional pillow that will benefit you in various different scenarios.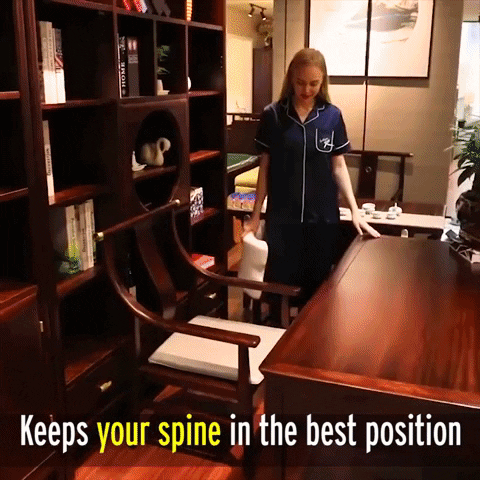 ✅SLOW REBOUND MEMORY FOAM PILLOW - Made of premium 60 High density bamboo charcoal memory foam with 3 to 5 seconds rebound for cervical protection and a stress-free sleep, this is the best side sleeper pillow for neck pain and shoulder pain and is very skin-friendly, breathable, and moisture-absorbing with a 100% Polyurethane inner core.

✅PREVENTS WRINKLES- The Ultra Skin Friendly pillow case promotes airflow to keep cool, reduce wrinkles caused by pressure and against face embossing when sleeping on your side. 
---