---

This 60W Adjustable LED lamp is the best indoor and outdoor lighting you've seen, it can illuminate the range of 360 degrees. You can easily adjust the lighting range as needed, the process is very simple and hassle free, no need for a professional. Thanks to its super bright 6000 lumens output that makes this overhead lighting perfect for a garage, warehouse, basement, barn, office, supermarket, station, restaurant, hotel, workshop, display area etc.
This 60W Adjustable Deformable LED lamp has many advantages, it cuts down your electricity bill and extends the lifetime of your bulbs. In addition to that, it offers a very long life service time of 50000 hours to ensure that you won't be changing your bulbs frequently. Also, the simple yet proven design of these garage lighting makes it very easy to install.
ADJUSTABLE DESIGN: Now you get a lamp which can have a perfect light distribution curve according to your application, forget the experience of using a bulb or lighting fixture for general lighting together with another spot light to get more light at work area. Each wing is adjustable, It's a much better choice compared with general led lights, led light bulbs and low bay lights.

 HIGH LUMEN OUTPUT: Total power consumption 60 Watt with 6000 lumen output make it a super bright LED bulb. Perfect to use it as a replacement of a 150W 300W 400w 500W 750W metal halogen lamp or HPS lamps, or any other light that you have. Distributed light source and fluent air flow structure avoids the heat from leds coupling with those from ballast. Making it a very safe choice.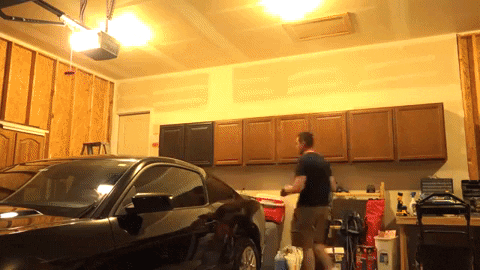 WIDE APPLICATION: With a E26/E27 medium base, it's a excellent replacement of a conventional fluorescent fixture for garages, basements, workshops, utility and recreation rooms, storage rooms, barn, equipment rooms, large area lighting requirements, industrial workstations, workspace, carports, auto shops, and much more. It can be worked as a led garage light,low/ high bay light, led work light or led light bulb lamps.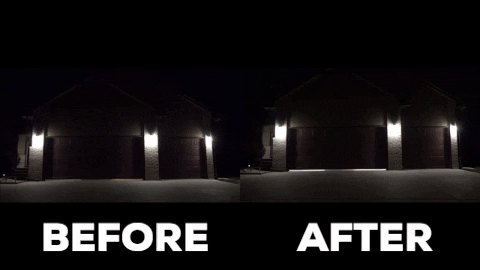 EASY TO INSTALL AND ECO FRIENDLY: No tools required, no wiring and no professional electricians required, just screw in a Medium base socket, and it works. NO harmful substances such as mercury and lead, no radiation, 100% environmentally-friendly, 100% safe and super easy to install.
---